The Global Marketplace Solutions Provider
Navigating your route to growth
on Amazon with Tambo Compass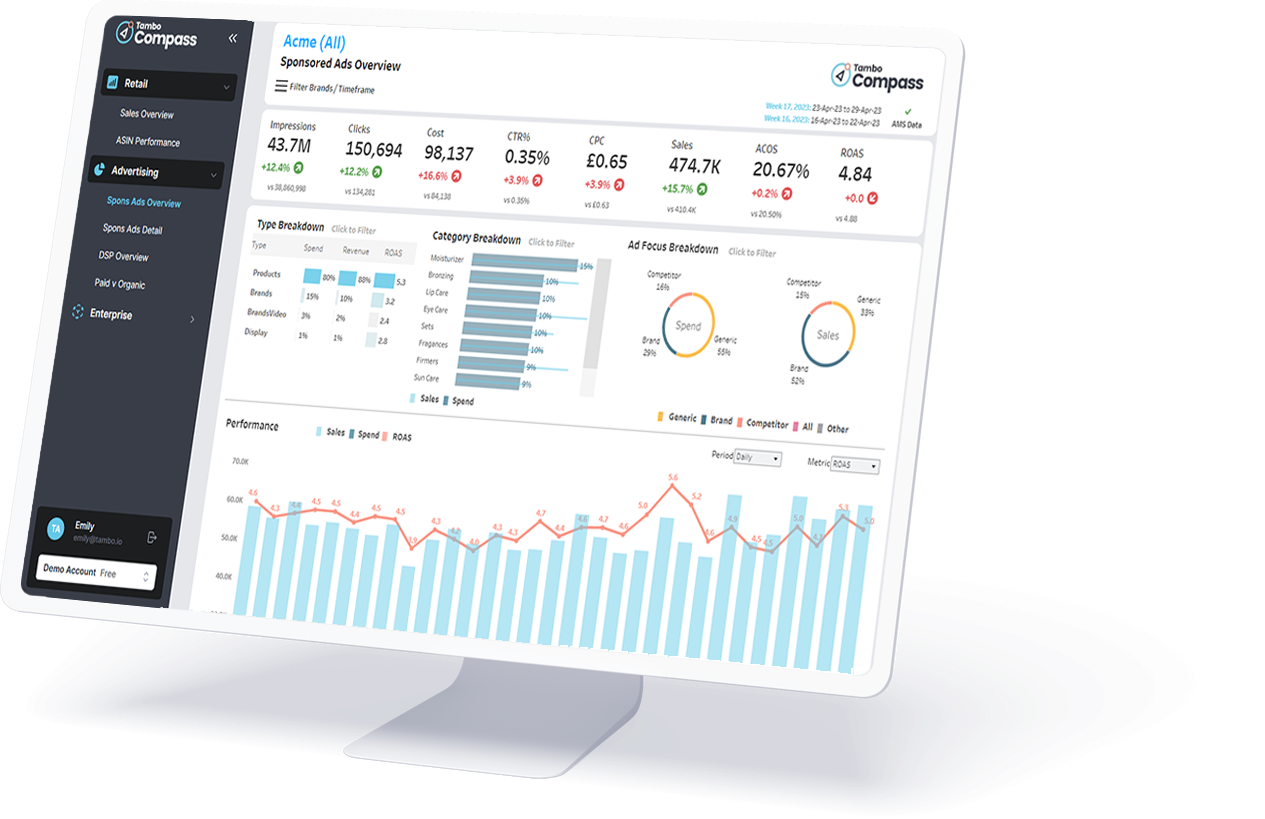 The only 360 Amazon intelligence tool designed by Amazon experts
Tambo Compass gives you easy to understand, unparalleled actionable insights across a series of user friendly Retail, Advertising, AMC and Category dashboards. With expert analyst time to help decode your Amazon data so you can make the right business decisions fast.
Register for the FREE Tambo Compass Starter package to unlock the power of Amazon insights.
Find out more
Make Tambo your home. 
Join us.
We're always looking for people with that Tambo spirit. If you're energetic, collaborative and courageous, explore our latest opportunities and see if one fits you.

Read more