(ENDED) Q4: Standing Out From the Crowd With Amazon Advertising
Join Tambo, the global marketplace services platform, and Amazon Advertising for a live webinar on Tuesday 12th October. With the biggest season of the year fast-approaching, we'll show you how to stand out from the crowd using Amazon Advertising.

Agenda:
What you can expect from Q4 this year and how to plan for it. Tambo speaker: Jake Hewlett, Managing Partner, Joe Farley, Associate Director
Making the most of Q4: Amazon Advertising. Amazon speaker: Angela Li, Senior Partner Development Manager
A view from a leading brand: Interview with Molton Brown, speaker Nav Kaur, Global Digital Third Party Manager
This is an open event for all to join. Registration details can be found in this link.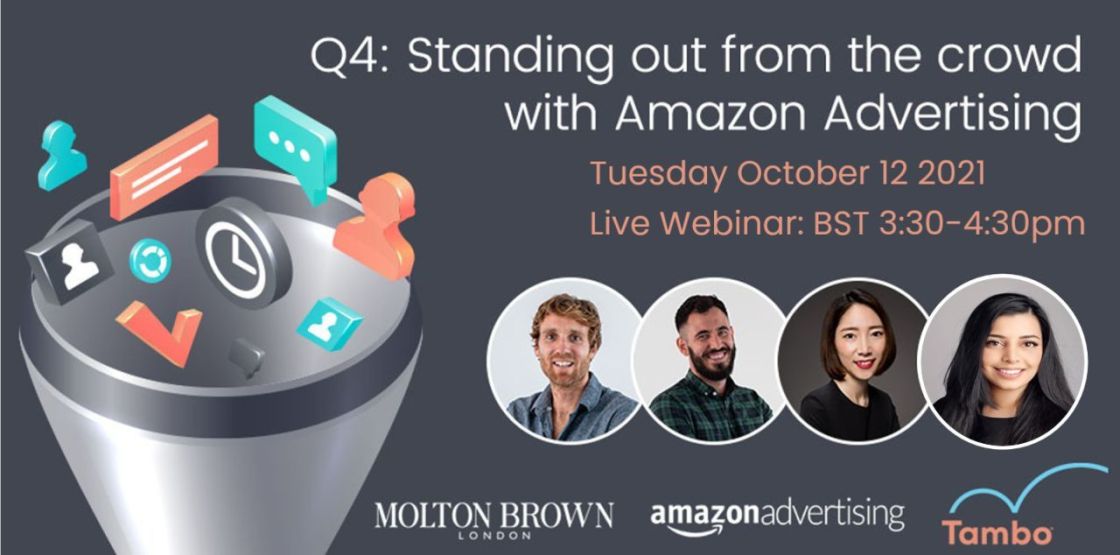 Register for (ENDED) Q4: Standing Out From the Crowd With Amazon Advertising