(ENDED) Multi-Marketplace Introduction
We are absolutely delighted to announce that we are running a Multi-Marketplace Event where we will be joined by global marketplaces, Zalando, Rappi, Mercado Libre and OnBuy.
Each marketplace will have 15 minutes to present the opportunity for brands on their platform along with the operational, legislative and marketing requirements needed to get started.
They will also present one best-in-class case study as well as key category data in beauty, homecare, pharma, fashion and consumer electronics.

Participants will also have the opportunity to ask the marketplaces specific questions after each presentation.
We look forward to seeing you there!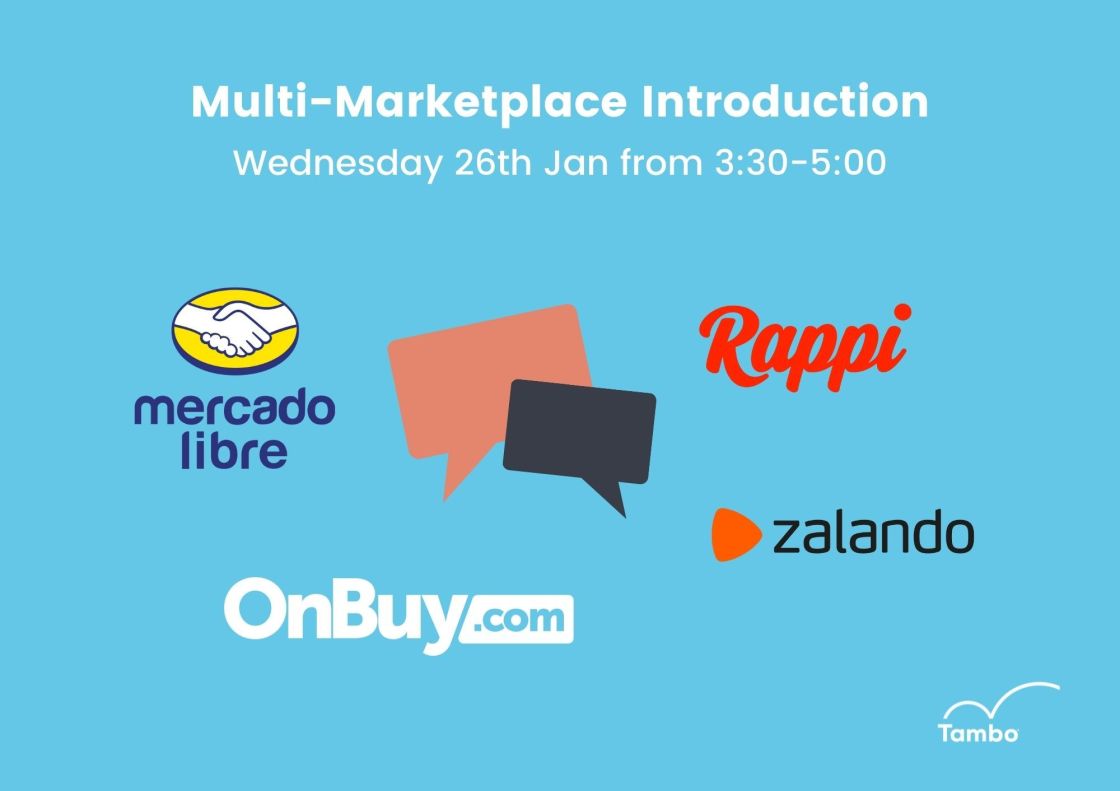 Register for (ENDED) Multi-Marketplace Introduction