(ENDED) Amazon's Evolving Role in the Future Success of Consumer Healthcare Brands
The over-the-counter and pharmaceutical market has seen rapid change over the past 5 years and Amazon has been a major protagonist. The Tambo Health Whitepaper was born from many discussions with various healthcare industry experts, clients & retailers and supplemented by data from our proprietary Amazon intelligence suite, Tambo Compass. The Whitepaper provides an analysis of the online healthcare category, with a deep-dive into OTC and Amazon as a primary growth channel.
This event will share findings of our Whitepaper together with a panel of industry & e-retail experts who will share their insights & points of view on the following topics:
✅ How important is Amazon as an OTC channel?
✅ What are the growth barriers that OTC brands need to navigate on Amazon?
✅ Who are the main players/brands in e-retail OTC?
✅ What is the e-retail customer journey?
✅ Optimising Amazon content, advertising and operations to accelerate growth?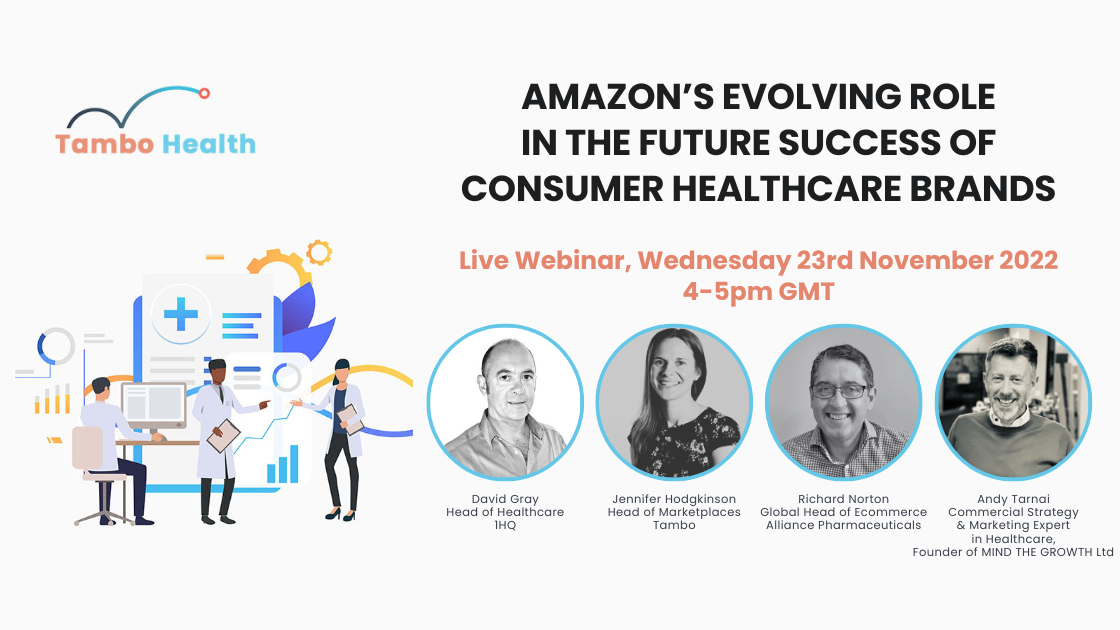 Register for (ENDED) Amazon's Evolving Role in the Future Success of Consumer Healthcare Brands