Coca-Cola European Enterprises.
Maintaining the lead on Amazon.
Coca-Cola European Partners (CCEP) is a leader in one of the largest FMCG sectors in Europe. They offer consumers some of the world's leading drinks brands, including Coca-Cola, Monster, Schweppes and Smartwater.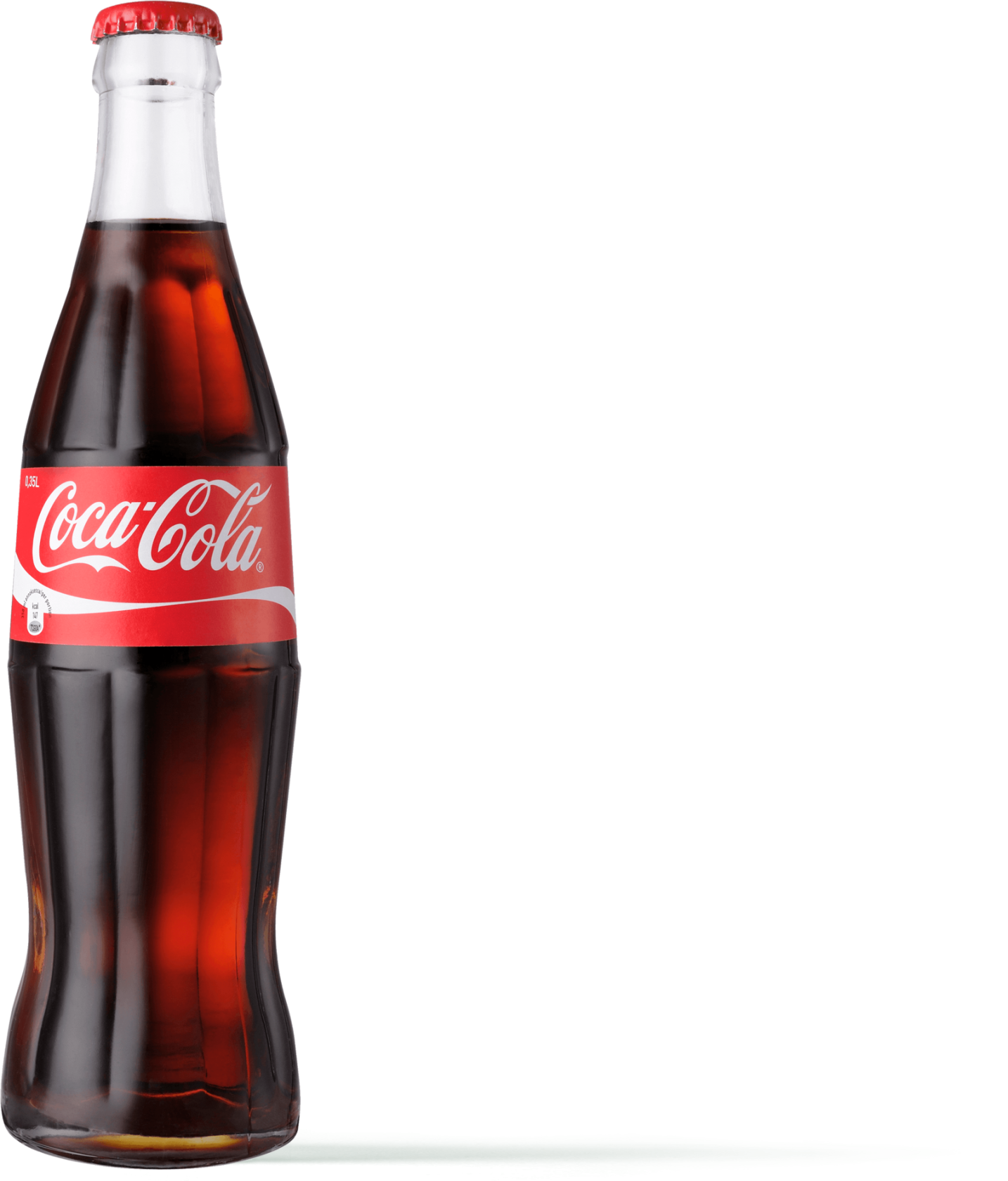 The Challenge
Coca-Cola European Partners sell a broad portfolio of drinks brands on Amazon and are considered retail pioneers. To stay ahead of the game, they wanted to understand the structure and dynamics of the soft drinks category and find out how their brands stacked up against other best in class performers.
We were engaged to fulfil a comprehensive review of their brands, market and competitor activity. The outcome: a Performance Report including recommendations to increase awareness and improve sales.
Our Solution
Performance Review

We began with a comprehensive study of soft drinks within the grocery category, including market size and structure, category dynamics, key trends and major players. We then analysed and compared our data to competitors and category benchmarks across key performance measures: listing quality, discoverability, advertising, page content, brand building, monitoring and management, customer experience and merchandising.
Recommend & Focus

With this information, we created a Scorecard of performance against key competitors and best-in-class. The Scorecard graded Coca-Cola's performance on key measures, so they could see their strengths and weaknesses.We delivered all our findings in an actionable Performance Report, with a prioritised plan to improve sales and raise profiles.



We put together an Amazon marketing strategy with actions prioritised according to their impact on sales and brand awareness.
Implement & Manage

Our recommendations included:

Creating new page variations to make it easier for customers to shop the range

Improving merchandising activities to drive higher ROI

Revising the product catalogue across Prime Now, Pantry and Core

Terminating unprofitable advertising campaigns

Introducing new formats into the media, for example: sponsored products and product display
Results
Following the Performance Report, we were appointed to run AMS Advertising for CCEP during their busy Q4 period.
Previously, spend had predominantly been used to defend key brands against competition. We took a more aggressive acquisition approach by adding generic and competitor keywords to the mix.
We created over 15 new campaigns across multiple categories to drive sales through the holiday season. Each campaign was optimised twice a week to adjust bids, revise keywords and change bidding.
Our work proved the value of AMS spend to CCEP. Funds from merchandising budgets were reallocated and enabled CCEP to reduce cost of sale by 12%, which was 5% better than the category average.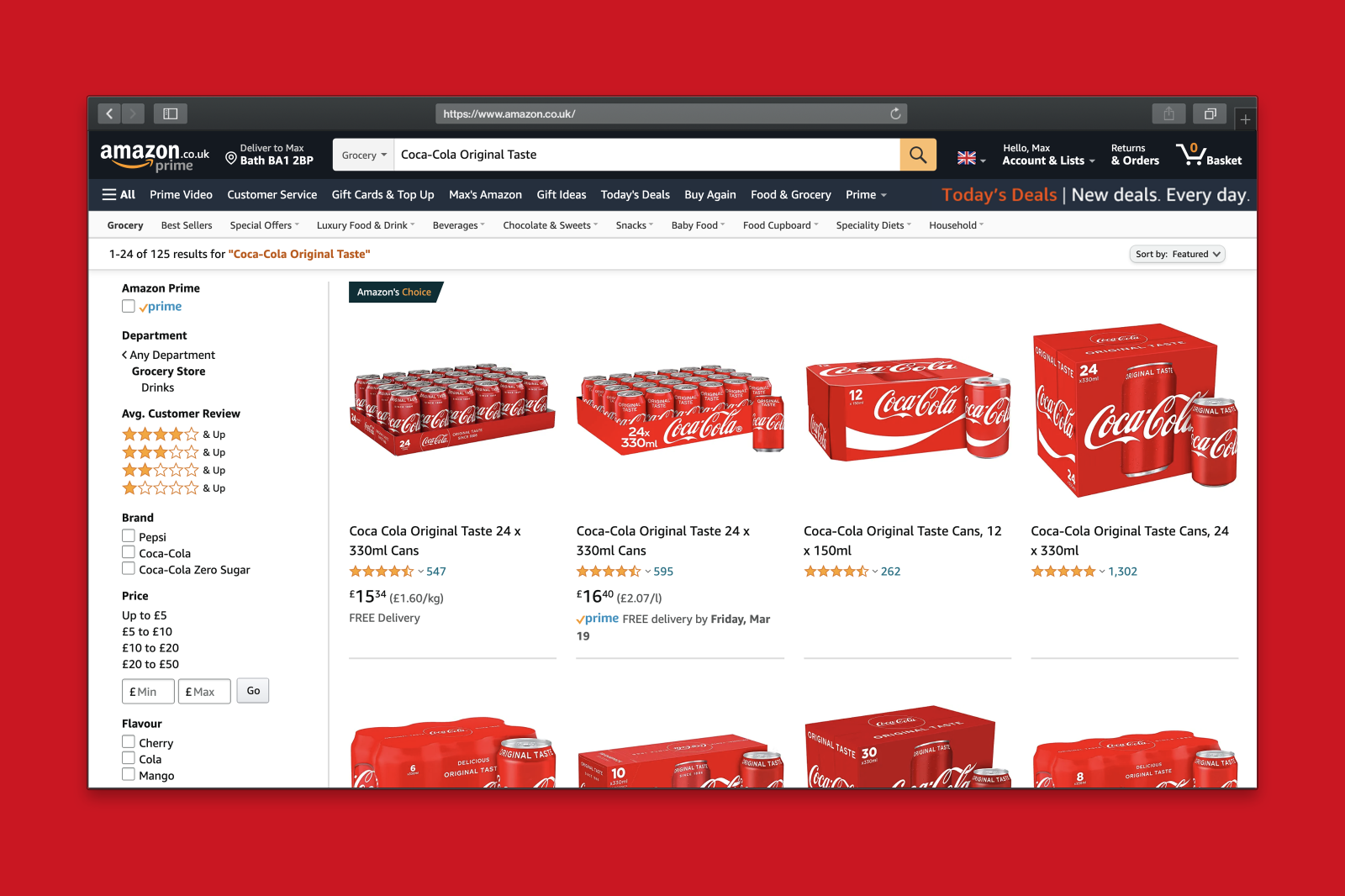 Client Feedback
Tambo undertook a comprehensive performance review of CCEP brands (including Coca-Cola, Monster, Schweppes and Smartwater) on amazon.co.uk, we now have a clear understanding of how our brands are performing in the category and against our competitions. We were pleased that within a short period of time, and with a small budget, Tambo managed to improve our advertising performance, whilst testing out different strategies and tactics. The team were brilliantly agile with our requests and also challenged our thinking to ensure we always had a focused objective to achieve against. This provided us with some great insights from the results.

Pippa Collins, Digital and E-Commerce National Account Manager at Coca-Cola European Partners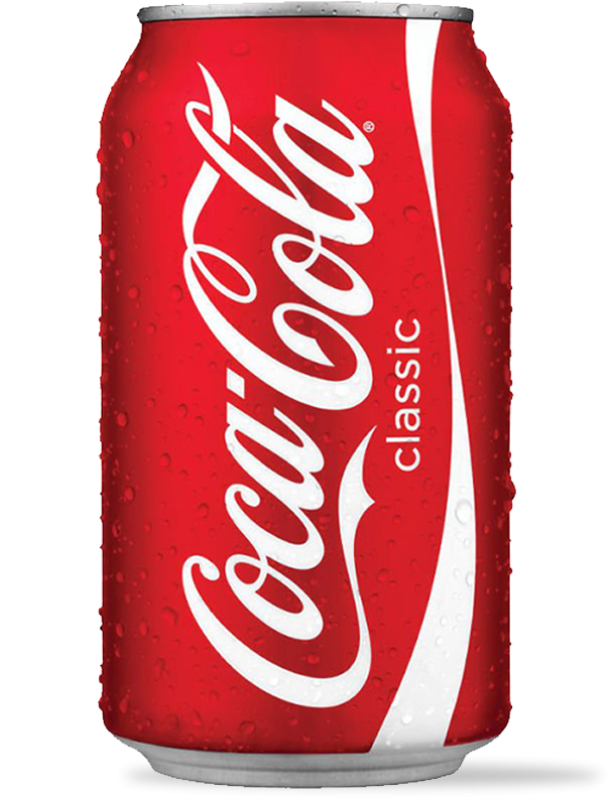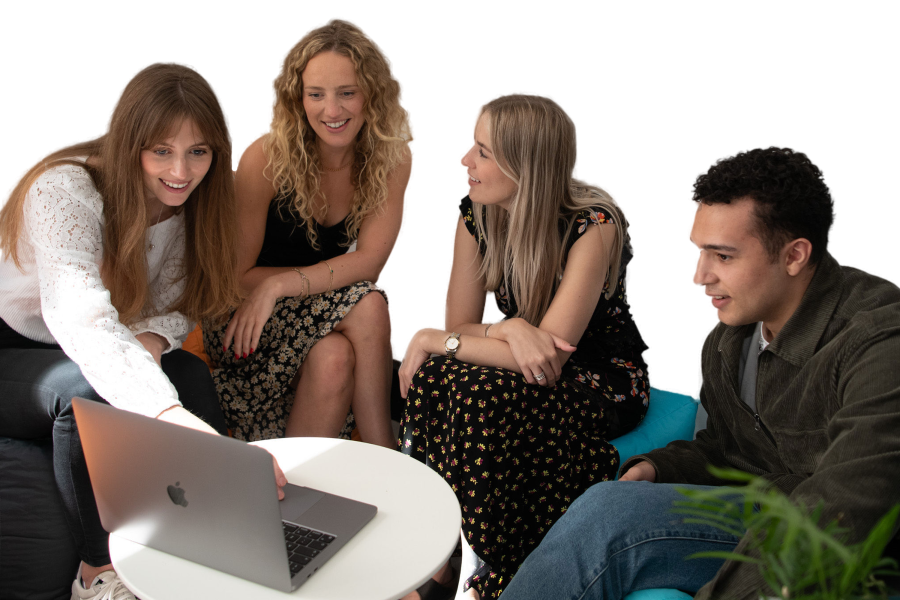 Let's get started
Have a question for our team? Whether you're interested in working with us, need an expert opinion, or just want to find out more about what we do, we'd love to hear from you.
Get in touch