The Google & Shopify Partnership - How does it challenge Amazon?
Ecommerce is at the forefront of most brand's minds. Since the pandemic hit in 2020 there has been exponential growth in online consumer spending, and despite the challenges brands have faced, many have also thrived.

Shopify is an example of a business that has been a roaring success due to its ability to enable businesses of any size to create e-commerce stores, boasting YoY increases in revenue of 86% in 2020. Amazon, of course, has also been a beneficiary of the pandemic recording an impressive 38% YOY increase in revenue from 2019 to 2020.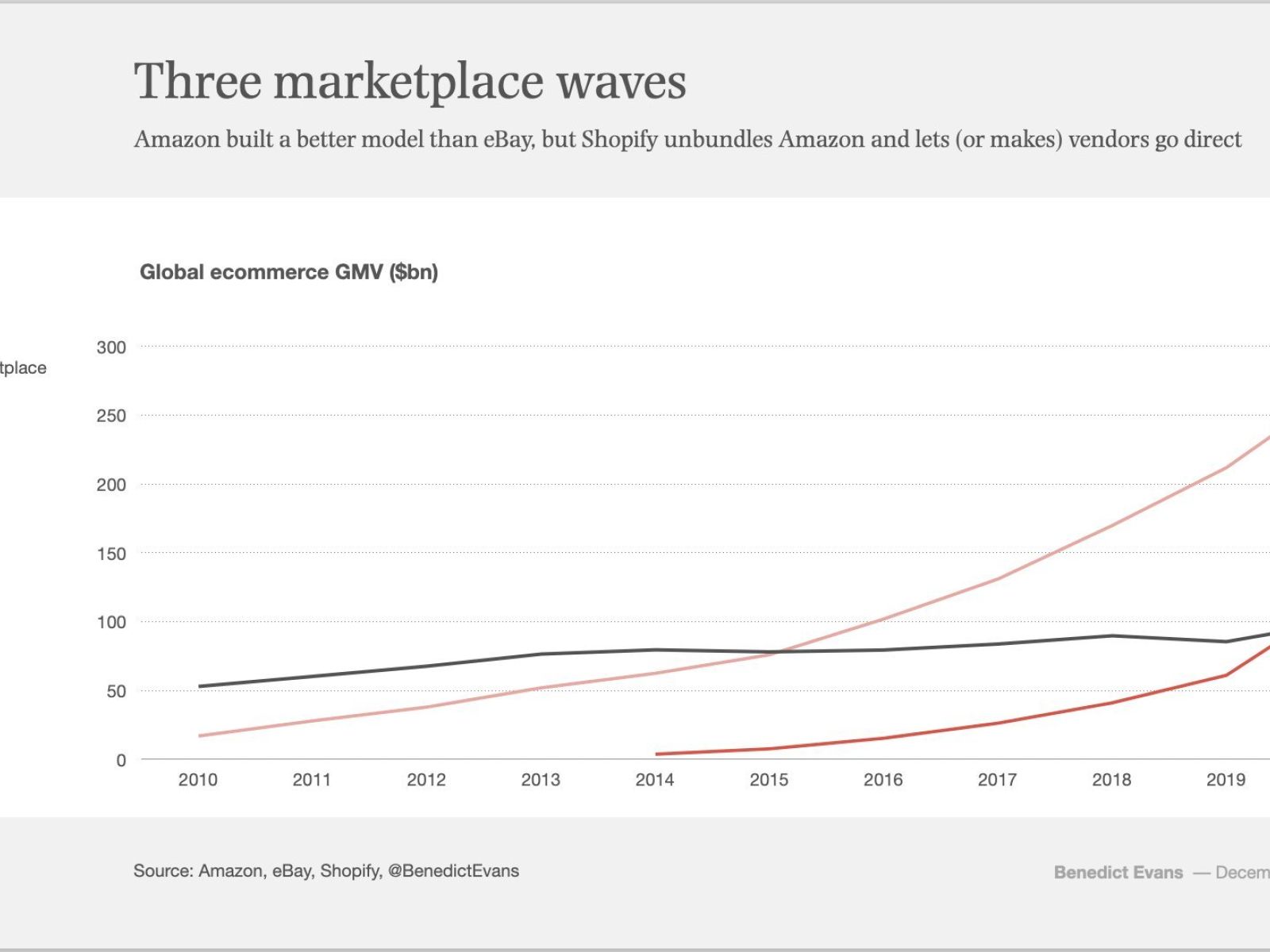 How do Amazon and Shopify differ?
Amazon was founded over two decades ago and has since managed to establish itself as the largest online global marketplace. Businesses of any size, large or small, can trade on Amazon and customers make repeat visits due to the convenience factor fostered by programs like Prime as well as its highly competitive price points.
Shopify, on the other hand, was founded in 2006 and supports businesses of any size to create online stores for their brand to independently manage. The Amazon ethos focuses on "customer-first" above all whilst the merchant is the fundamental point of difference with Shopify. This means that Amazon may or may not be considered a direct competitor of Shopify. They both enable sellers and brands to sell products to consumers however Amazon face consumers whilst Shopify support consumers in the background. Shopify recognises their place in the market in relation to Amazon's dominance which is nicely echoed with a Star Wars themed quote from Shopify CEO, Tobi Lutke: "Amazon is trying to build an empire, and Shopify is trying to arm the rebels."

How does Google fit into the picture?
Taking a step back, Amazon has gained large shares of product-related searches from Google over recent years. According to Statista, 63% of consumers use Amazon as an online source for product research whilst 48% use Google. The change in product research dynamics has not gone unnoticed. In the background, Google has been making moves to challenge Amazon through it's already-successful Google Shopping product. They have re-established organic Google Shopping placements which means brands already set up with Google Merchant Centre can list their products for free on Google Shopping. These Google Shopping listings are now driven by relevance rather than a cost per click although Google Shopping placements through a paid means remain appearing in various places such as the main Google search results and at the top of the Shopping tab result.
Namely, Google is on a mission to make the customer experience more seamless on it's platform. They are running tests enabling users to search, view and purchase products without leaving the site. With this in mind, the announcement of the integration between Google and Shopify means that any brand set up with Shopify can gain visibility for its products across the Google Suite, e.g. Search, Shopping, Maps and YouTube. What's more, the partnership enables third party payment gateways such as Shopify, which could enable the seamless Google Shopping experience that could rival Amazon's dominance in Ecommerce.
What does the future hold?
Amazon recognises Shopify as a threat and has subsequently acquired startup Shopify competitor, Sezl. This acquisition could mean that Amazon begins to work even closer with it's highly valued Amazon sellers to build D2C experiences that link with Amazon in a similar setup that mirrors Shopify and Google.
Maintaining visibility is crucial for growth. This is true for all businesses despite differences in size and structure. Recognising the opportunities for what they are and adapting strategies dependent on business priorities is a logical approach. The integration between Google and Shopify could mean that a portion of customers could change their Amazon shopping habits which backs a need to have a D2C site whether that is through Shopify or another provider based on the brands needs.