Prime Day Roundup
Marketers are now able to take a breath following Amazon's largest Prime Day since 2015. Despite this being the second Prime Day during the pandemic, we saw the return of some normality following last year's delayed October event with a slightly earlier than normal, summer Prime Day. This year's event saw $11.8 billion dollars worth of sales through its marketplace app and retail site. A 19% increase from last year.
Despite this YoY growth, the pace has slowed in comparison to recent years. As a result of the pandemic, there has been significant disruption that may be causing decreased YoY growth. For example, shifting the event to an earlier date in June instead of July may have resulted in missed 'back to school' opportunities.
Secondly, the pandemic has pressured supply chains and many businesses are powerless in getting their stock into Amazon fulfilment centres.
Thirdly, Amazon is squeezing many of it's vendor businesses on margins which makes it challenging for brands to turn a profit when discounting products.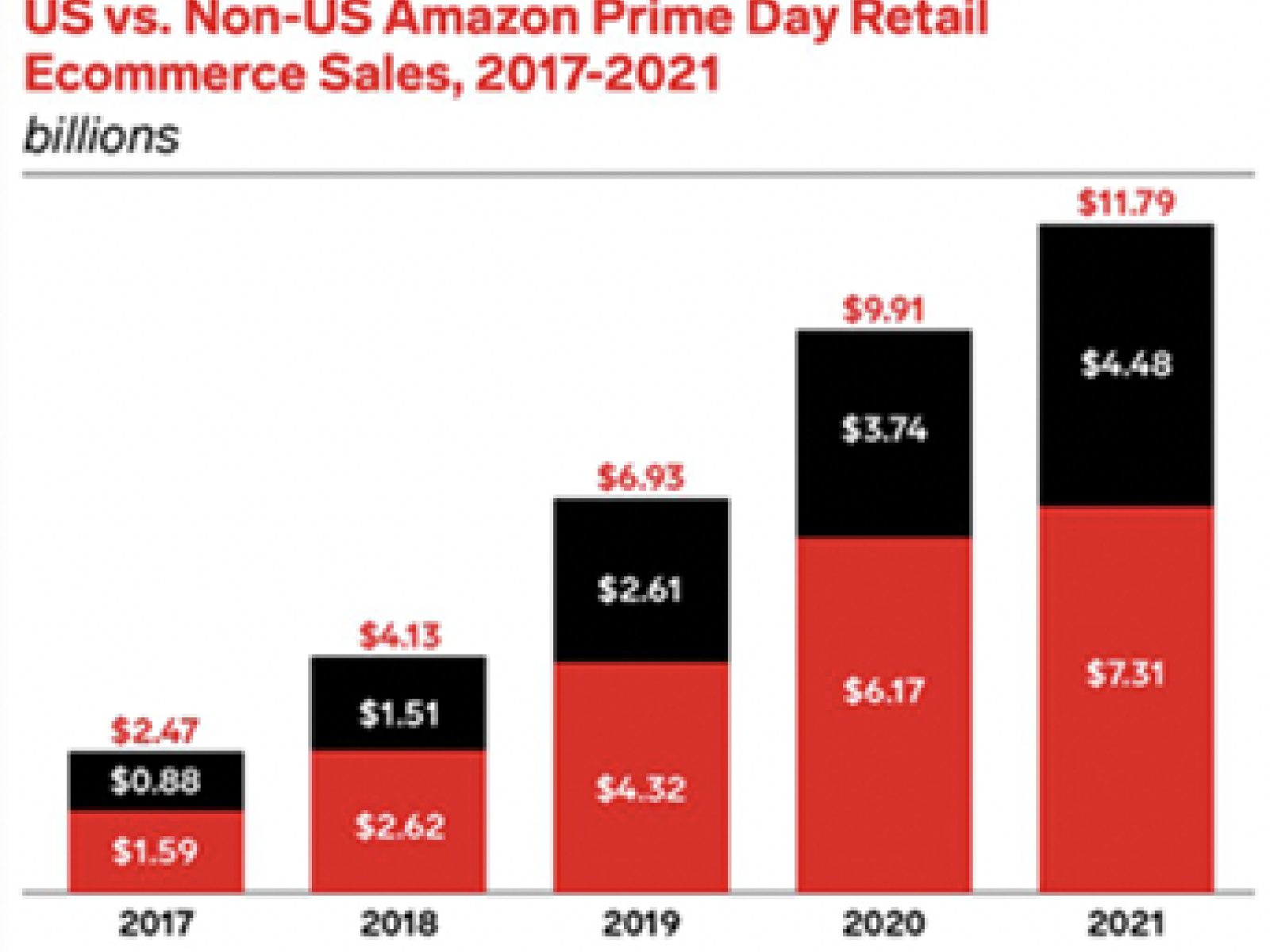 Prime Day has become a monopoly for many larger brands; Amazon has increased it's priority focus towards its more profitable third party sellers who have seen huge successes this Prime Day. Amazingly, According to BusinessWire, third party revenues on Amazon have increased by 100% YoY. Brands that have traditionally relied on offline sales are turning their focus to online channels and recognise Amazon as a clear opportunity.
Is Prime Day Worth partaking?
Prime Day builds huge demand for products and the opportunity is diverse across categories. In 2021, Prime Day saw products like vacuum cleaners, cleansers and whisky being amongst the top-purchased items on deal. Therefore, evaluating and understanding Prime Day's worth is dictated by each brand's unique situation.
Prime Day for our clients has been successful with seeing sales increases as large as 350% WoW. The results are typically driven by great collaborative planning when it comes to deals through selecting the most relevant products. The planning translates to an action plan to adapt the advertising strategy to maximise sales.
Brands that aren't running deals also have reason to re-evaluate their Prime Day strategies. Whilst we have seen some brands drive sales growth as large as 350% WoW when they have deals on their products, other brands have seen stagnant performance in regards to sales despite applying discounts that have only damaged their margins. To make the most of Prime Day, there is a need to utilise historic sales data and ensure effective planning has been done to make decisions that drive success.
Some brands decide not to participate in Prime Day, and despite not running any deals, effective Prime Day planning is still necessary to ensure the expectations are met and the approach makes sense. Turning our focus to advertising, some of our clients have seen sales growth WoW as high as 184% without promotions.
On the other hand, through advertising, we have also seen huge reductions in efficiency with some brands seeing an 85% decline in ROAS, 48% decrease in CTR and 24% increase in CPC. This highlights how deal-searchers could be causing this dramatic change in performance whilst competitors are trying to increase their visibility, subsequently inflating the auction. The risk of volatile performance over Prime Day warrants the need for essential planning whether or not you're running deals. In particular, if a brand is likely to drive decreased ROAS during Prime Day by not running deals, it could be worth considering cutting the losses and reducing spend in unprofitable areas of advertising temporarily. This is a matter of weighing up the priorities when it comes to visibility and profitability.
A number of our clients have seen their average purchase order value decrease in Q2 due to Amazon's storage limitations. This creates real challenges for participating in Prime Day due to the increased risk of depleted stock. Exhausted stock can have detrimental effects on sales velocity and the recovery following out of stock usually takes time. This, in turn, results in a potential loss in visibility and sales. In this scenario, Prime Day deals should not be a focus and revisions would need to be made to the advertising strategy to ensure stock is healthy and profitability is maintained.


Key Prime Day Takeaways:

Brands that ran deals saw up to 350% WOW growth with some positive efficiencies.

Brands that didn't saw significantly reduced efficiency with higher costs and ROAS decreasing by 73% which highlights the importance of planning with or without deals

Prime Day still driving huge growth for Third Party Sellers with growth of 100% YoY

Vendor pricing make further discounting challenging for some brands but regardless considering strategy over Prime Day is important