New York UnBoxed 2023
Amazon Advertising unveils new and better ways to connect with consumers across their ecosystem
This was our first time at Amazon Unboxed in New York so we had no idea what to expect from the event. The days and nights blurred into one as we hopped between venues across the city. Gala Dinner on Monday, Amazon office Tuesday, drinks reception downtown and Dinner in uptown Wednesday. Lunch in Times Square and coffee at Twin Towers in between. We saw more of New York than we expected in three days. Thankfully, we were staying across the Hudson in West York so could retire away from the city and reflect on the day's events.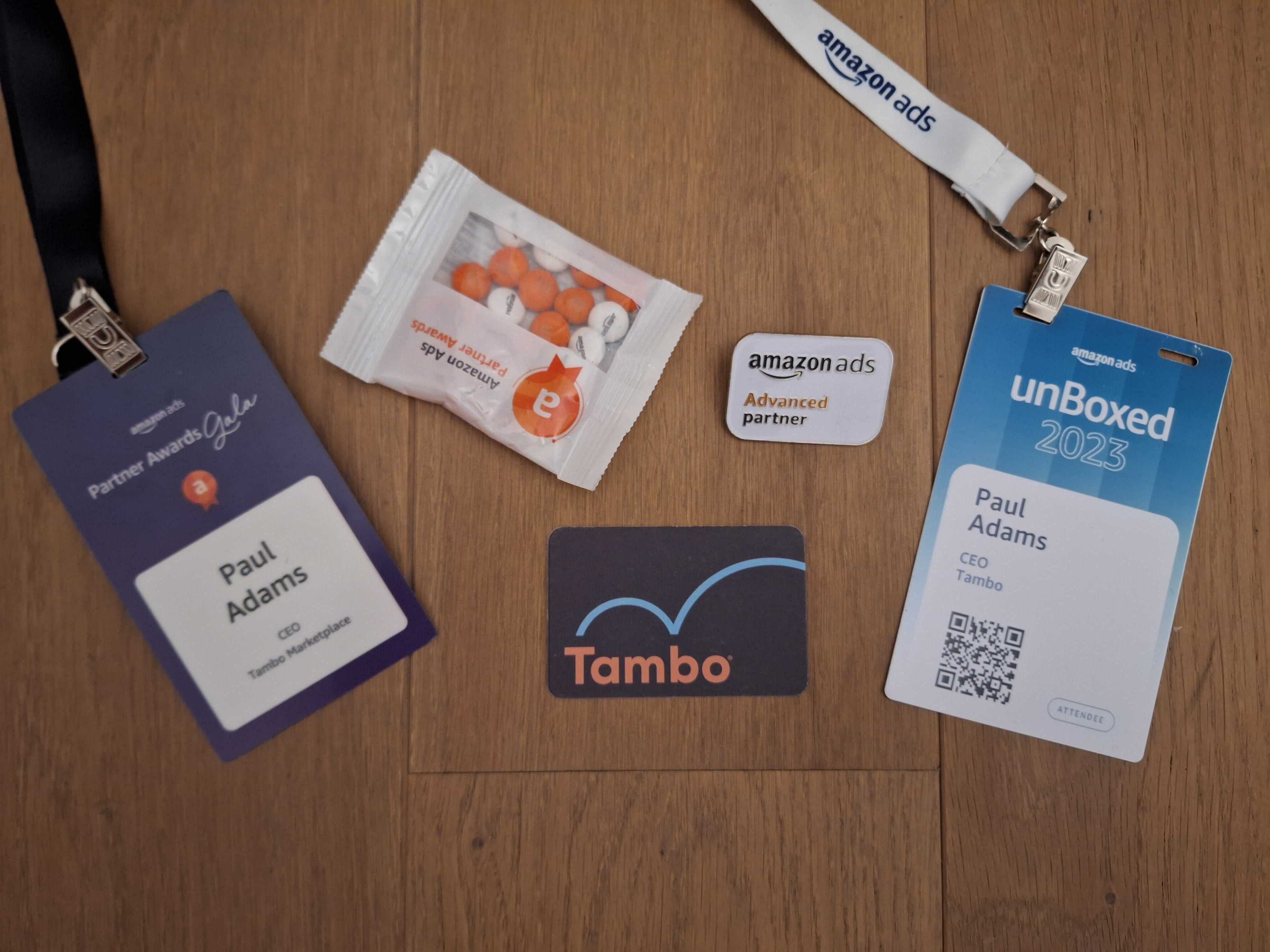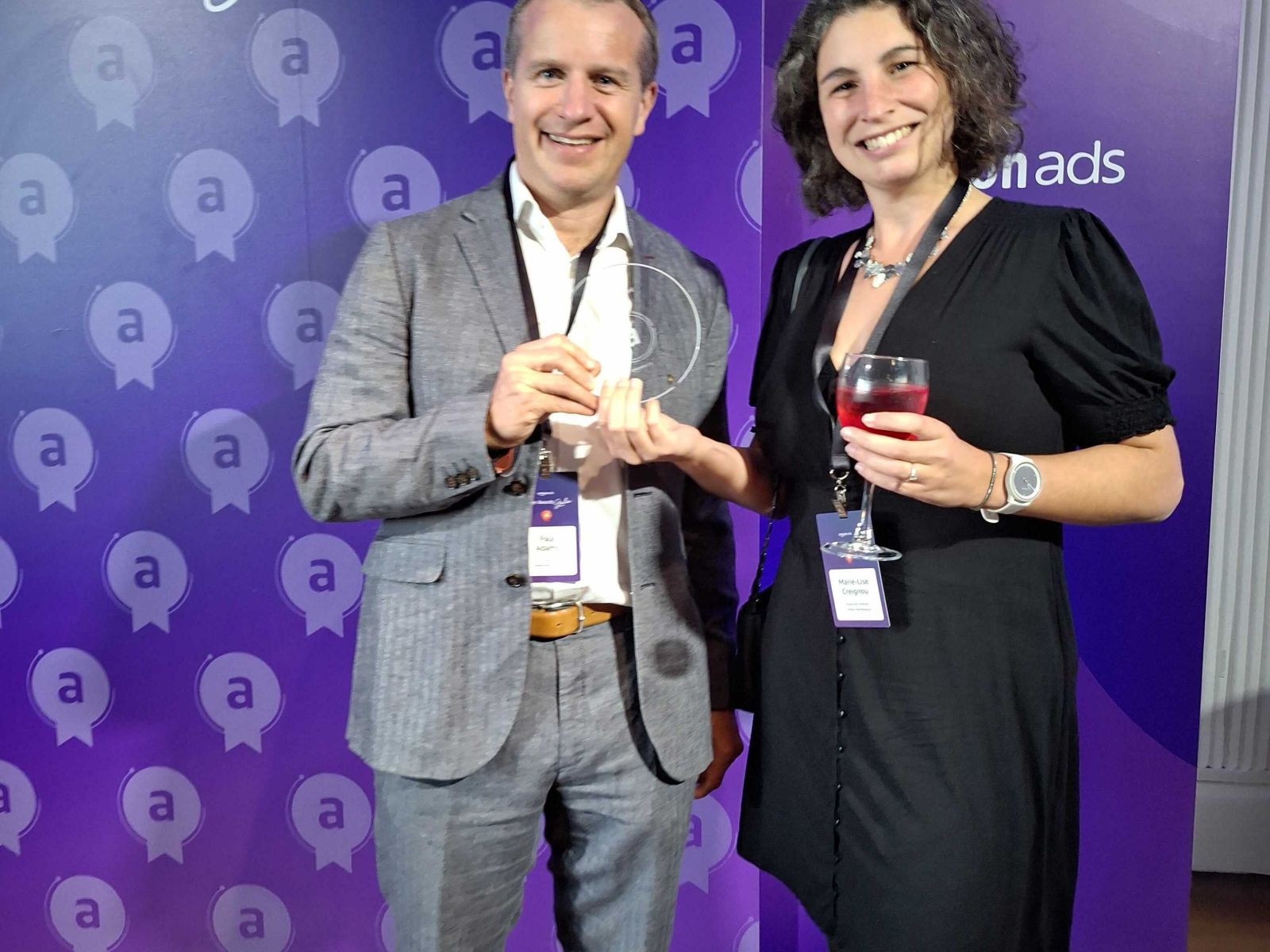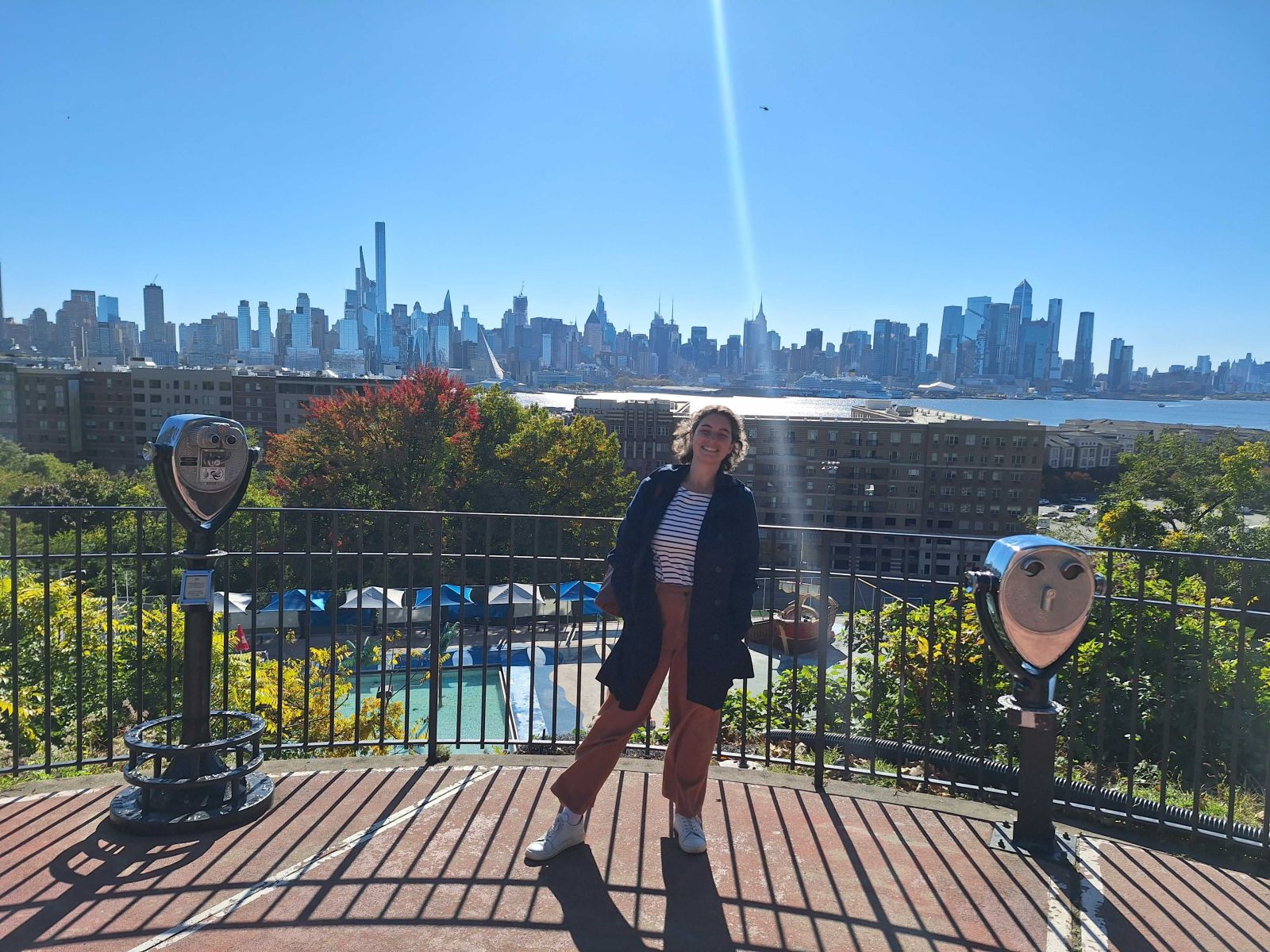 Now back in London, here are my main takeaways from the event:


A bright future. There was real excitement amongst both speakers and attendees with Amazon's progression on their advertising services. It was clear that they were investing significantly in developing more sophisticated tools and connecting more of their ecosystem to paid media.

Broadcast media. Amazon is further extending its advertising to mass reach mediums like Prime video, Echo devices and other publishers. They want to offer full funnel ad solutions that appeal to non-endemic brands.

Connected commerce. They are starting to connect broadcast media to retail shopping via QR codes and other technology that links shoppers from the top to the bottom of the funnel.

Partnership. Amazon realises that it needs partners to build capability and grow the business. Specialist Amazon tech and service companies, like Tambo, were made to feel very welcome. Plans were made to co-creating products, open up dialogue with more teams, share case examples and trial new technologies.

Sellers rock. Amazon cares as much about their sellers as their big vendors. The seller community was in force at unboxed and were most frequently used in presentations as examples of best in class advertising.
At the event, Amazon made some big announcements:

1. Sponsored TV
One of the most exciting announcements is the addition of a new ad type to Amazon's Sponsored Ads stack: Sponsored TV. There's no minimum campaign spend requirement. The ads will appear on Freevee, Twitch and Fire TV apps. Advertisers will be able to target by lifestyle interest (i.e. cooking or fashion) and product category interest. The measurement criteria will include ad-attributed brand searches and product detail page views.
This will be a great placement for brands who need awareness and consideration to build their customer base.
2. Prime Video Streaming Ads
From Jan 1st advertisers will be able to buy in-stream ads on Prime Video, Amazon Freevee, live streamed entertainment on Twitch, live sports including Premier League, and Fire TV channels. This move gives amazon advertisers more reach than any other streaming service including ITV and Netflix.


3. AI-generated Ad Images
Amazon announced that it would be rolling out generative AI for advertising creative. Thus making it easier for brands with limited capabilities to create images. With this tool, you can put a product against a background with a relevant context. i.e. a washing up bottle in a kitchen or a tanning lotion on the beach. You can then tweak the image design via text prompts to improve the quality of the ad.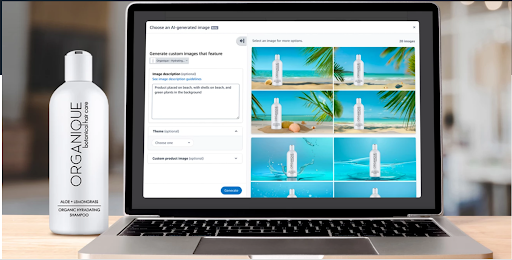 Example: AI Generated Imagery for Sponsored Brands
4. DSP Speed and Flexibility
On the DSP side, there are three major updates:
- Predictive DSP advertising - This is a new automated feature in DSP that enables you to define audiences and then bid on them to meet your KPI's.
- Hourly DSP metrics - Amazon Marketing Stream (AMS) will provide hourly data for sponsored ads and DSP. Now, an advertiser will be able to do day part targeting to improve budget optimisation and ensure they are live at key shopping hours.
- Lookalike modelling - AMC Audiences now also have a custom look-alike modelling feature so that advertisers can choose to unlock incremental audience reach in line with campaign goals.
5. Amazon Publisher Cloud
A new collaboration service with publishers that enables advertisers to create more relevant customer experiences, more customised and effective deals and provide better metrics on performance. This is possible because Amazon is creating a clean room in AWS that brings together the publisher 1P data and Amazon Ads data in one secure environment.
6. Amazon Marketing Cloud
Amazon is making AMC more accessible with the launch of template queries (e.g. sponsored ad and DSP overlap, path to conversion). They are also making it more secure and confidential by moving it to an AWS clean room environment where brands can include their 1P and other 3P data without exposing the data to Amazon Ads. This is a major step forward as many advertisers have been reticent to use their own data to improve targeting for fear of amazon seeing it.
7. Consideration Metrics
Previously, advertisers could only see New-To-Brand data when a shopper purchased a product. Now, Amazon is introducing a new category of New-To-Brand Consideration metrics that allow you to track New-To-Brand shoppers that visit a product page or add a product to cart after seeing an ad.


In summary, this will be the first of many visits of the Tambo Team to Unboxed in New York. We now have a clear view of Amazon's advertising roadmap which helps with strategic planning. We are also testing the new technologies for our clients to see how it can deliver more efficient and effective advertising.
Paul Adams, CEO