eBay Open 2022: People, Planet and Pocket
Tambo had the pleasure of attending the eBay Open 2022 where the theme encapsulated eBay's day-to-day values: People, Planet and Pocket. Hosted at Birmingham's Eastside Rooms, the event was held over 3 floors with key speeches and targeted presentations to allow sellers to get a deeper understanding of performance and plans within their selling category.
PEOPLE
One of the strongest qualities of eBay as a marketplace is its community. Sellers underpin eBay's business model and because of this, are greatly valued by the company. Being able to communicate more directly with the sellers, buyers feel more connected to who they are buying from and build a heightened level of confidence in what they are buying. This is one of the reasons eBay is so popular with the Small and Medium-sized Business community.
In the UK alone, eBay has 26.1 million active UK buyers, equating to approximately one account per household and there appears to be a wider-spread, user age demographic than other competing marketplaces. As expected, most of these users are still using eBay to purchase unique or hard-to-find products which leads to the next theme of the day.
PLANET
Sustainability and Re-commerce was an interesting topic to get the sellers talking. eBay still excels in the refurbished/2nd hand market and that of the mindset of the general public. Not capitalising on this would be unproductive and eBay will continue to lead from the front in this division.
eBay's partnership with Love Island was mentioned throughout the day, and it was easy to see this campaign's impact. 700% more searches were recorded on eBay directly and 935% more mentions of 'pre-loved fashion' were seen across all online platforms than during the same time last year. Definitely resonating with consumers and possibly a new Gen Z customer base.
According to 3rd party research, 81% of customers are conscious of environmental issues when making purchase decisions. This is interesting given the ever-growing focus on climate change and awareness around this. Increased appreciation for the planet and the re-useability of products is being shown by populations and this is also influencing their purchasing habits. Given an identical product, 83% of people would always pick a brand with a better record of sustainability. This showcases that brands need to focus their attention on climate-friendly practices ensuring they are not losing sales to the competition.
POCKET
Breakout sessions were targeted specifically at categories and topics including Cross Border Trade. Since Brexit, CBT has been difficult to navigate for sellers both large and small. Taxes, legislation and customs barriers have been becoming progressively tougher to overcome, and now the 2022 eco-taxes (EPR) add another layer of uncertainty. To combat these difficulties, eBay has been bolstering their Global Shipping Programme offering, creating a dedicated CBT Handbook (aiding in overcoming issues) and using its presence to secure Discounted international rates (DDP) from 3rd party providers. Given that eBay reports an improvement of up to 18% when utilising GSP, it is impressive to see the investment they are making in helping sellers navigate through CBT and can see the value in scaling in new regions.
The Shops product showcase highlighted that by implementing a shop, eBay sees around 5% more spending by buyers and a 25-50% higher repurchase rate. Given this is a cost-neutral exercise, sellers should definitely be setting creatives live in this area. The claimed 25% increase in checkout with merchandise features was discussed - referring to utilising the featured listing rows, shop categories and marketing banners, which are on the 2023 roadmap to be improved with features like video. Sellers still are not able to see traffic metrics through self-serve reporting, and this was heavily requested by participants. Apparently, this is also on the roadmap, and will contain valuable data points for sellers to rationalise updates to their shops.
eBay went into detail about improving your listings' visibility in search. 75% of buyers start their journey within eBay's search. This makes it imperative to optimise listings to ensure they are returned under eBay's 'Best Matches' results. Titles still have a max 80-character limit and should include brand name and product. This makes it difficult to include many keywords however, this just means titles have to be even more targeted than other marketplaces.
Over the past year, the optimal image count has increased from 8 to 10 which shows the value of infographics and lifestyle images. Adding to this, videos are finally making their way to eBay, which will give sellers another dimension to advertise their product.
The most interesting takeaway from this session was the position on stagnant listings. Many sellers believed that building the heritage of a listing was vital, however, any listings that have not had any sales over the past 90 days should be de-listed, optimised and re-listed. Sellers that had used this strategy had seen an improvement of 32% in impressions which is notable.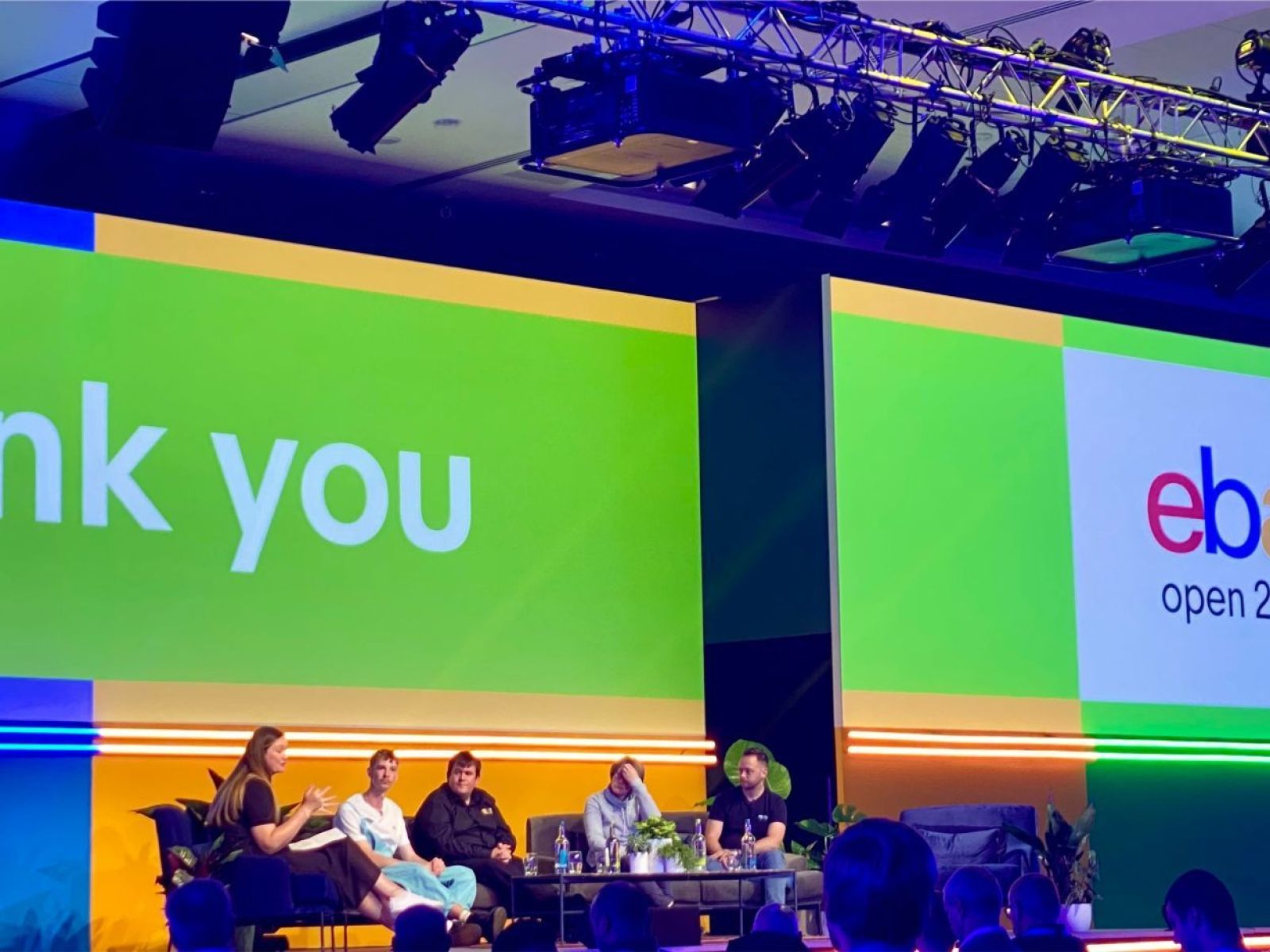 Tambo's view
eBay hosted a great event, encompassing insightful talks, backed up with compelling metrics and twinned with valuable networking. The marketplace is still the leading go-to for hard-to-find, refurbished and 2nd hand products but it has also been winning the new business of SMBs.
While a lot of new features were announced and successes of campaigns like Love Island were shared, it will be interesting to see eBay's future plans to differentiate itself from the competition. Not only for sellers but most importantly to entice more regular buyers too.
Craven MacIntosh, Marketplace Manager