Amazon DSP Specialist joins Tambo to support increasing clients' Amazon growth
We are delighted to announce that Judit Faluhelyi has joined the team as Senior Amazon DSP Manager.
Judit joins bringing a wealth of experience in programmatic advertising having worked across sophisticated, industry leading brands such as Natwest, Rimmel, Max Factor, Unilever & Disney.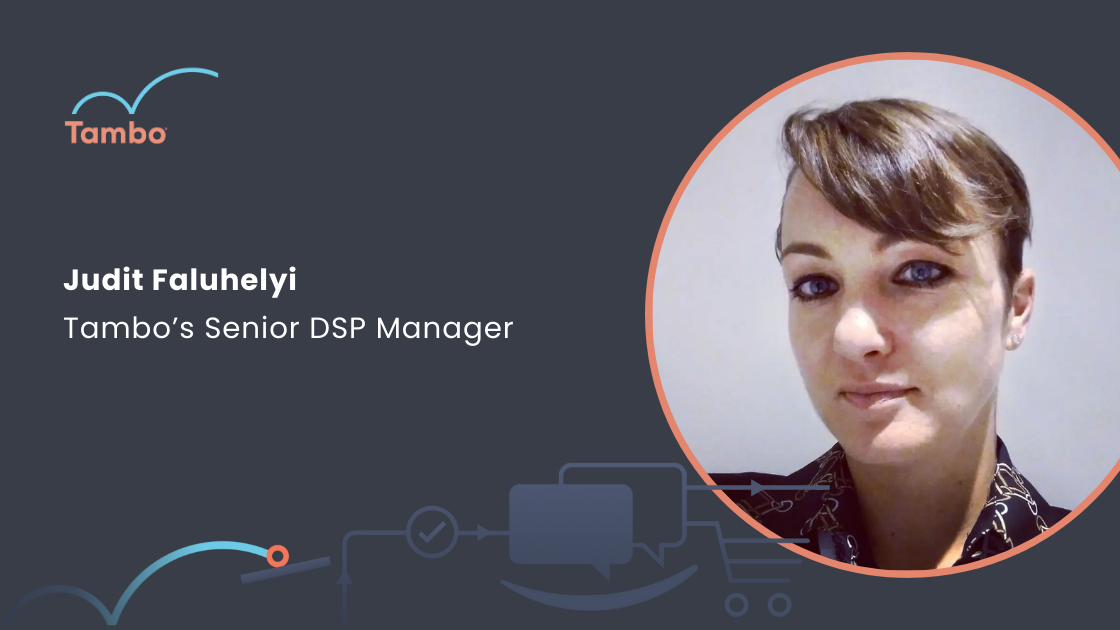 Judit will be leading Amazon DSP campaigns for Tambo's most sophisticated advertisers, whilst also strategically helping to shape the direction of our future programmatic solutions.
Jake Hewlett, Managing Director said: "We are delighted to welcome Judit, who brings the perfect combination of advanced programmatic experience and strategy having worked with large global brands"
Jake continued: "the requirement for this role has been driven by the increased significance of Amazon DSP in driving growth for our clients, both on & off Amazon. Aggregate ADSP investment has increased +200% YOY and we see this accelerating with the arrival of Prime Video in January. ADSP is much more than an Amazon-only media platform. With the phasing out of 3rd party cookies it is now positioned as a leading omni-channel platform (as recently highlighted by The Forresster Wave)."
"Combined with the ability to build and activate custom audiences via AMC, we are bullish about the potential for ADSP to drive growth on Amazon but also on DTC and other sales channels. As Amazon specialists and Advanced Amazon Partners, we recognise the need to have the best expertise in high growth areas for our clients."
Judit commented "I am delighted to join Tambo in this key period of their growth working with an incredible team of specialists. Apart from the opportunity to work with well-renowned brands I am excited to bring Tambo's DSP offering to the next level using my expertise from previous roles combined with Tambo's AMC expertise. I can't wait to see what lies ahead for the Tambo team!"